Psychotherapy
&
Counselling
I am based in King's Lynn, Norfolk. I offer a safe and confidential space in which to explore whatever issues that might be causing you problems.  As well as in-person counselling, I also offer counselling via Skype, Zoom, WhatsApp or over the phone by appointment.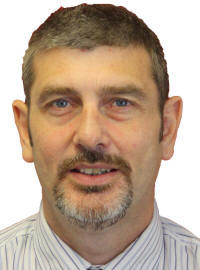 If you are struggling with anxiety, relationship problems, depression, low self-esteem, addiction problems and more, then you will no doubt find psychotherapy and counselling very helpful. 
It is very important that you feel safe and comfortable, and that is why I offer a £25 first session (initial assessment), so you can see if I am the right person for you. If I think I am not the right person for you, I will point you in the right direction.
Being real and honest with someone in a trustworthy setting can be a great healer. My areas of expertise include overcoming depression, anxiety, anger, childhood trauma, shame and much more. I ask you at the start what your goals are and we agree a plan going forward. 
I am integrative in my approach, meaning I tailor the sessions towards you, drawing on many approaches for example Cognitive Behavioural Theory, Psychodynamic and much more.
First Session: £25 (initial assessment): This provides an opportunity for us to meet and get to know each other, as it is important that you feel you can work with me.  You can ask me questions and we will discuss your goals for counselling /psychotherapy. If I believe I am not the right counsellor for you, I will give you some help and suggestions and point you in the right direction.
All sessions are 50 minutes:
I charge £25 late cancellation fee if less than 24 hours notice is given.  Please read my Counselling Agreement for more information on Cancellations and Confidentiality
I do work some evenings and Saturday's, as well as in the day time during the week
The above room is my usual counselling room which I hire from a church. If we meet in-person then the room is big, easy to keep over 2 Metres apart, ventilated, hand gel available and wiped down etc. I do not wear a mask and do not expect you to unless that is what  you want. 
Sorry I don't Counsell:
 – Under 18s
 – Couples
My Room on the 2nd Floor
Psychotherapist Qualifications
I have an MSc in Integrative Psychotherapy validaited by Staffordshire University.  I also had to undergo 160 hours of psychotherapy as part of my training.  More important is my life experience.